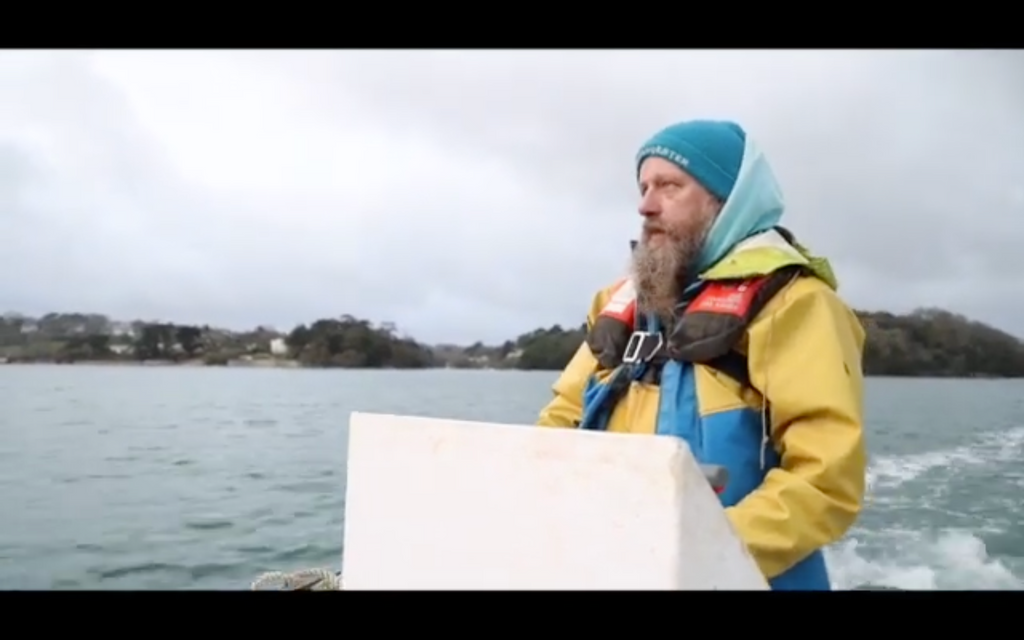 NEW Guided 'SavingESTER Hatchery & Aquaculture' Tour with licensed Boatman Ranger
£60.00
As seen on BBC Countryfile (08/11/20) and
ITV Julia Bradbury Cornwall & Devon Walks (24/02/21)
with ALL proceeds going to the 'not for profit' Fal Fishery Cooperative CIC.

Price is per person! Children are welcome, with an accompanying parent!
New in 2022, the guided tour NOW INCLUDES A TRIP UP RIVER* with LICENSED BOATMAN Ranger who has extensive knowledge of the River Fal and the shellfish, including oysters, that are harvested here. 

The tour will cover all aspects from the Mylor Shellfish purification centre and the SavingESTER micro hatchery at Mylor Yacht Harbour, AS WELL AS A TRIP TO THE AQUACULTURE RESEARCH SITE ONBOARD OUR VESSEL 'SHELLY'*
An explanation of the unique sailing fishing fleet, as well as the unique PDO Fal Oyster and his efforts to repopulate the native oyster, which is in serious decline and an explanation of why he set up the Fal Fishery Cooperative CIC

The 3-4 hour experience, depending on how many questions you ask, is only offered to small groups of 2-6 people from 'one bubble', partly due to COVID and partly so Ranger can really interact with questions from guests, giving a truly unique experience.

In addition, subject to seasonal availability, you may be able to experience the gastronomic delights of our shellfish with the opportunity to purchase shellfish to eat or cook at home and enjoy at the end of your day, however this and any refreshments during the day are optional extras and payable separately.
*WEATHER PERMITTING, IT IS RECOMMENDED YOU WHERE APPROPRIATE CLOTHING FOR ALL WEATHERS, LIFE JACKETS ARE SUPPLIED. 
HIRE OF BOAT WITH OPERATOR FOR PASSENGER TRANSPORT
(Exemptions by derogation in accordance with Article 371) 
Rate: Exempt Remarks: E.G. Sightseeing trips